About us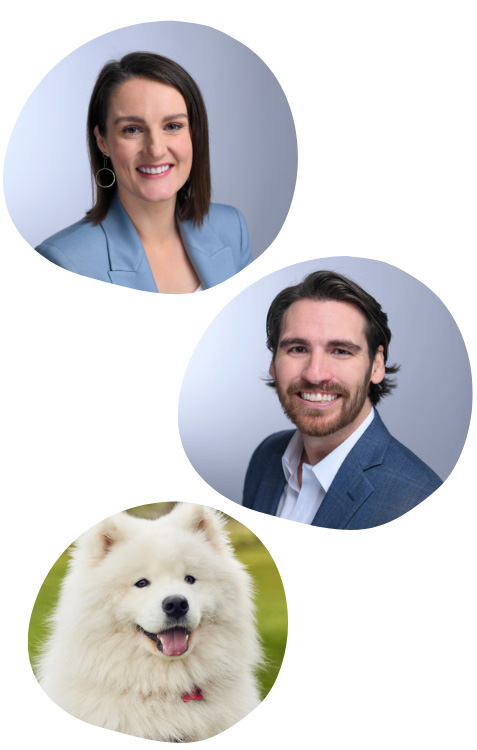 Our Story
Prior to launching 'Simple Getaway' in 2019, we ran a highly successful holiday let business in Charleston, USA. Keen to return to our roots in Sussex and fuelled with a desire to replicate the success of the business we left behind, we launched 'Simple Getaway'.
With vast local knowledge of Sussex, and professional expertise in interior design and services – including photography and technology upgrades – Simple Getaway is the trusted holiday let management company for you.
After only 3 years of Simple Getaway being up and running, we already have some of the highest performing rental properties in Sussex and have countless 5-star, glowing reviews from both holiday goers and property owners.
Want to see what we are up to? Follow us on Facebook or Instagram.
---
Property Management Without The Hassle
Simple Getaway are a premium, independently-owned, property management company for holiday lets in Sussex. We have a wealth of experience in the holiday let industry and know exactly what makes a holiday let succeed in this competitive market. From the latest technology to engaging marketing promotional activities, we ensure you reap maximum benefits from your investment without any hassle.
"We are certain that we can provide you with the best knowledge of the holiday let industry and generate the greatest results for your holiday let investment."

Sophie, Managing Director & Owner – Simple Getaway
Get an idea of the kind of holiday lets we manage in Sussex.
Let's increase your property bookings and maximise your revenue
Holiday rentals we manage
Check out the range of properties we manage across Sussex, & book the properties directly with Simple Getaway for the best price guaranteed!
The Preston
2 Bedrooms | 2 Bathrooms | Sleeps 4
The Kept Cottage
3 Bedrooms | 1 Bathrooms | Sleeps 5
The Halcyon
1 Bedrooms | 1 Bathrooms | Sleeps 2
The Fredellen
4 Bedrooms | 3 Bathrooms | Sleeps 8
Snowdrop Cottage
2 Bedrooms | 1 Bathrooms | Sleeps 4
Sage Cottage
2 Bedrooms | 1 Bathrooms | Sleeps 4
Nest Cottage
1 Bedrooms | 1 Bathrooms | Sleeps 2
Castle Bank Terrace
3 Bedrooms | 2 Bathrooms | Sleeps 6
Regency Stables
3 Bedrooms | 4 Bathrooms | Sleeps 6
Nest Stay
4 Bedrooms | 3 Bathrooms | Sleeps 8