Rental Property Marketing & Photography
Your holiday let is an important investment and it should be treated as such. We have years of experience marketing holiday homes and will ensure your property is presented in the best possible light.
Our promise to you:
We use the latest market insight technology to maximise returns
Personal experience managing and marketing holiday lets – we truly know what works!
Meticulous attention to detail
Excellent, professional photography
Interior design and staging services available
How we market your property:
Smart pricing adapted to maximise revenue
At Simple Getaway, our unique software allows us to know exactly what the nightly price of your holiday let should be advertised for, at any given time. Our dynamic pricing system means we automatically update holiday let pricing dependent on demand, supply and any local events occurring in the vicinity.
In the Sussex rental property market, demand varies depending on the time of year. National holidays, Spring and Summer tend to be much busier than the cooler months. This is why we make our pricing adaptable year-round.
When coming up with a pricing structure for your property, we utilise our experience, knowledge and industry data to ensure that we're offering your holiday let at the optimum price. This will depend on location, property size and property condition.
Curious to know what you should be making on your property? Call Simple Getaway today and we will provide you with a review and report of your holiday property and its potential.
---
Professional Photography
Attracting guests to your property is the first step to success. In this regard, photography is by far, the most crucial factor. Good photography can not only show a guest what your holiday let looks like, but also how it feels.
Photography for holiday needs to accomplish two things:
To attract a potential guest to your listing. There is an abundance of holiday lets in Sussex and you have seconds to entice potential guests in their search. This means your pictures need to be eye-catching to make potential guests stop scrolling.
Task two is to convince a potential guest that your listing is the right one for them. This is where it's important to promote images that allow potential customers to really get a feel of your property, the vibe and atmosphere. Highlighting the best rooms and features is also crucial in persuading them to book.
---
State of the art styling & staging
Our interior design team will ensure your property is in tip-top condition ready to be photographed and marketed to the right audiences. We may even add staging items to make your property look as inviting as possible before the photoshoot.
We hire professional interior photographers to get the very best shots of your home. Our photographers will highlight key and unique areas of your home whilst creating lifestyle shots to really get across the ambience of your property.
It's imperative to get this stage right, which is why we include the cost of photography in your management fee when you list with us. We promise to market your home in the most attractive light possible, ultimately ensuring you get the maximum benefit from your holiday let investment.
Need some interior design help to furnish your property? Our experienced Design Team can help you make decisions and advise on any styling questions you might have – we simply know what works best in your market.
---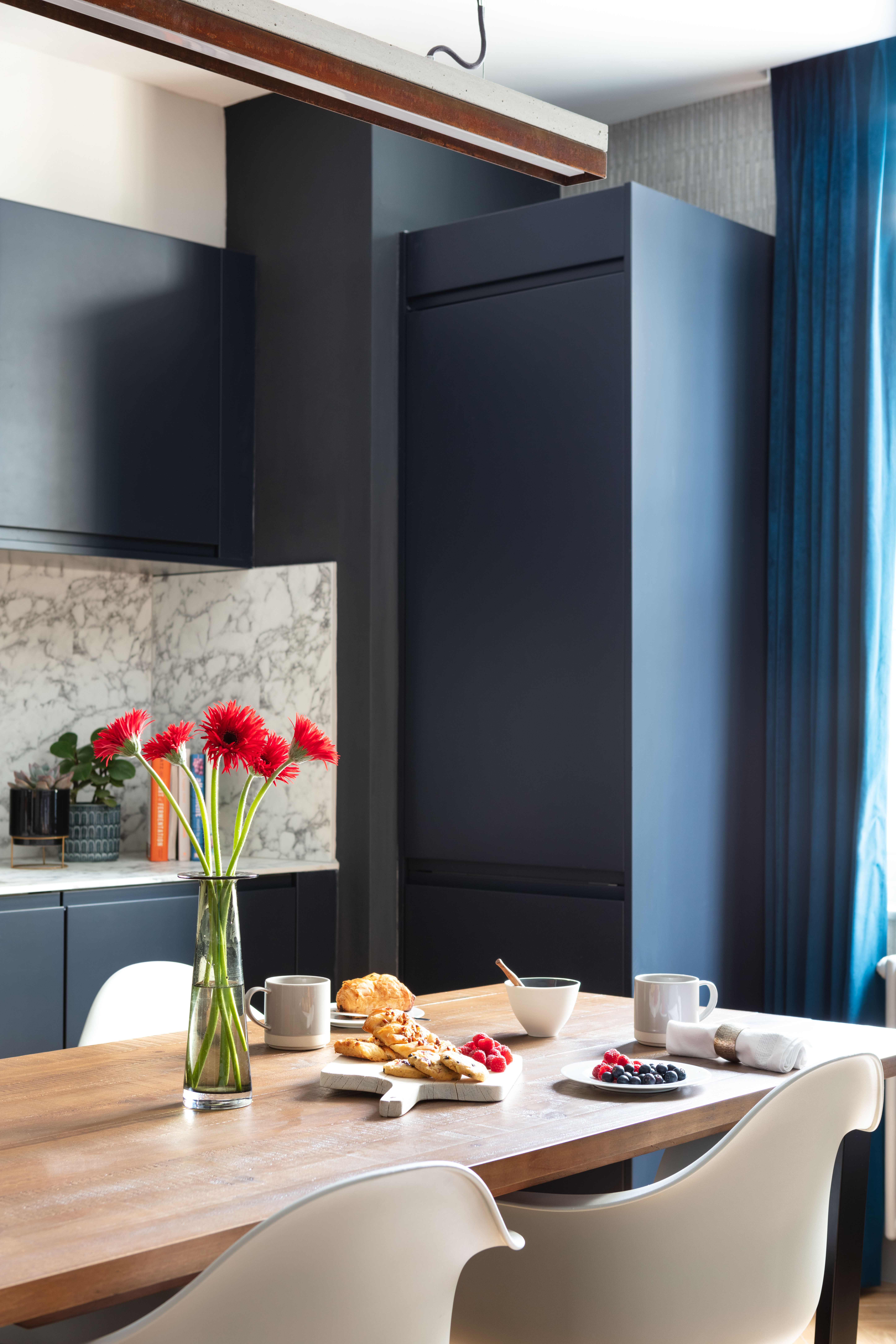 Maximising your property's exposure through multiple listing sites
Whilst Airbnb is undoubtedly the most popular holiday let site, guests still inquire via numerous channels, so is good practice to make sure you're listed on as many sites as possible to spread your reach. We work with large and niche listing sites, including:

Airbnb
Booking.com
VRBO
Plum Guide
When you join Simple Getaway, your property will get listed on multiple listing sites, so your home can be found by more of your target audience. On top of this, unlike our competitors, we actually list your property on our website so that repeat guests can book direct with us, saving you and the guest hassle and money!
---
EXPERT INSIGHT: Remarkably, less than 15% of holiday lets in Sussex are listed on more than one listing site. At Simple Getaway, we receive 30% of our bookings through channels other than Airbnb, proving how effective listing your home on multiple sites can be!
Speak to us to see how we can maximise your reach, investment and success by advertising your property properly!