Holiday Home Marketing in Sussex
Your holiday let is an important investment and it should be treated as such. We have years of experience marketing holiday homes and will follow the right steps to make sure your holiday let is in the best position possible.
Our marketing strategy is not passive, instead, we make the right moves to ensure success. Using excellent photography, dynamic pricing and ensuring widespread visibility of your home, we are confident that you will receive maximum returns on your holiday let investment.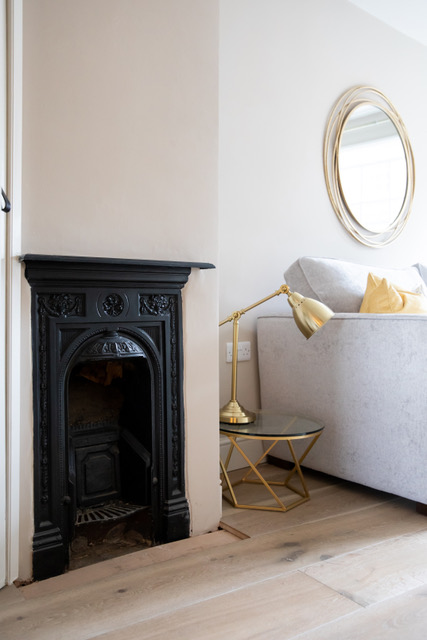 Dynamic Pricing
At Simple Getaway, we understand that fixed and seasonal pricing should only be used as a guide. In the Sussex market, there is strong seasonality with busy seasons during the Spring and Summer and national holidays but much slower during the colder autumn and winter months. Given that, it would not work to list your property for the same rate throughout the year, or even at the same rate within seasons. Instead we choose to make our pricing adaptable year round.
There is so much historical data available to us in the holiday let industry that we would be foolish to ignore it and make up our own pricing structure. Instead, we utilize the best in industry data to ensure that we are marketing your holiday let at the optimum price, depending on multiple factors including location, property size, property condition and the previous 12 months of historical data.
Markets fluctuate considerably year on year and pricing that worked 12 months ago, may today be too high or too low to really be effective in optimising your holiday let.
This software allows us to know EXACTLY what the nightly price of your holiday let should be advertised for at any given time and the dynamic pricing system means we are able to automatically update holiday let pricing dependent upon local market dynamics, demand, supply and local events that are occurring in the vicinity.
Curious to know exactly what you should be making on your holiday let investment? Call Simple Getaway today and we will provide you with a review and report of your holiday property and its potential.
---
Photography/Staging
Your holiday let may look incredible in real life, which will encourage repeat bookings, but if your photos don't match that, then your holiday let has very little chance of getting booked in the first place.
Attracting guests to your property is the first step to success. In this regard, photography is by far, the most crucial factor. Good photography can not only show a guest what your holiday let looks like, but also how it feels.
Photography for holiday lets has two basic tasks:
Task one is to attract a potential guest to your listing. There is an abundance of holiday lets in Sussex and you have seconds to capture a potential guest in their search and one image with which to do it. Your number one picture needs to be eye catching and not the sort of picture that you browse straight past.
Task two is to convince a potential guest that your listing is the one they want. This is where it is important to show how a property feels and really immerse that potential guest into the property. Highlighting the best rooms and features in your holiday let is so crucial to keep them engaged and convince them to enquire and book.
At Simple Getaway, we are very particular when it comes to photography. Our interior design team will ensure that your property is in peak condition ready to be photographed. We may even add some of our own staging items to really make the most of your property before the photoshoot.
We don't cut costs and take the pictures ourselves, we hire professional interior photographers to get the very best shots of your home. Our photographers capture images of your holiday let, highlight key and unique areas of your home and create lifestyle shots to really get across the feel of your property.
It is so important to get this right, which is why, at Simple Getaway, the cost of photography is included in your management fee when you list your holiday let with us. We promise to get this right, and ultimately to ensure that you get the maximum benefit from your holiday let investment.
---
Listing Sites
Airbnb has become synonymous with the holiday let industry in recent years.
However, Airbnb is not the only site that is available as a listing site for holiday lets. Home Away, Booking.com, FlipKey and a host of smaller niche websites are also available as listing sites for your holiday let.
Whilst Airbnb is undoubtedly the most popular site that travellers use in the UK, guests still inquire via numerous channels and its good practice to make sure you are listed on as many sites as possible to spread your market reach.
At Simple Getaway, our management software enables us to seamlessly list your holiday let on more than just Airbnb so that your holiday let can be found in many different places by your target audience. What's more, unlike some of our competitors, we actually list your property on our website so that any repeat guests can book direct with us, saving both you and the guest money!
Remarkably, less than 15% of holiday lets in Sussex are listed on more than one platform leaving a huge amount of potential. On average, at Simple Getaway, we receive 30% of our bookings through channels other than Airbnb. If we didn't list our homes on these sites, we could miss out on those additional bookings which is crucial to your success. Speak to us at Simple Getaway to see how we can maximise your reach and holiday let success by advertising your property across the board and work with you long term, to provide a holiday home management service you can count on.
---