Ditchling Holiday Homes & Management
Nestled in behind the rolling hills of the South Downs National Park, just 10-minutes by car from Brighton & Hove, sits the historic village of Ditchling. Characterised by beamed and flint cottages with picturesque gardens surrounded by beautiful countryside; Ditchling offers its visitors a feast for the eyes… but it is more than just a pretty face.
There is plenty to entertain you in Ditchling with art galleries, museums, vineyards and many cafes, local pubs and boutique shops, all serving and selling artisan produce made with love by local businesses and residents.
Take a walk or a cycle along any number of woodland or Downland public foot paths, drinking in the views over Sussex for miles around (and stopping off at one of the many pubs en route). There are festivals and the famous London to Brighton bike ride which passes through the village to where competitors brave the steep incline of the beacon before the final leg, rolling downhill into Brighton!
It is a wonderful place to stay at any time of year as it changes so beautifully with the seasons. There are bluebells in spring, champagne picnics during summer, the russet tones of autumnal trees as the weather cools, and the pull of the roaring pub fire during winter. It is easy to fill a weekend or a fortnight here as Ditchling offers the perfect rural escape to all who visit.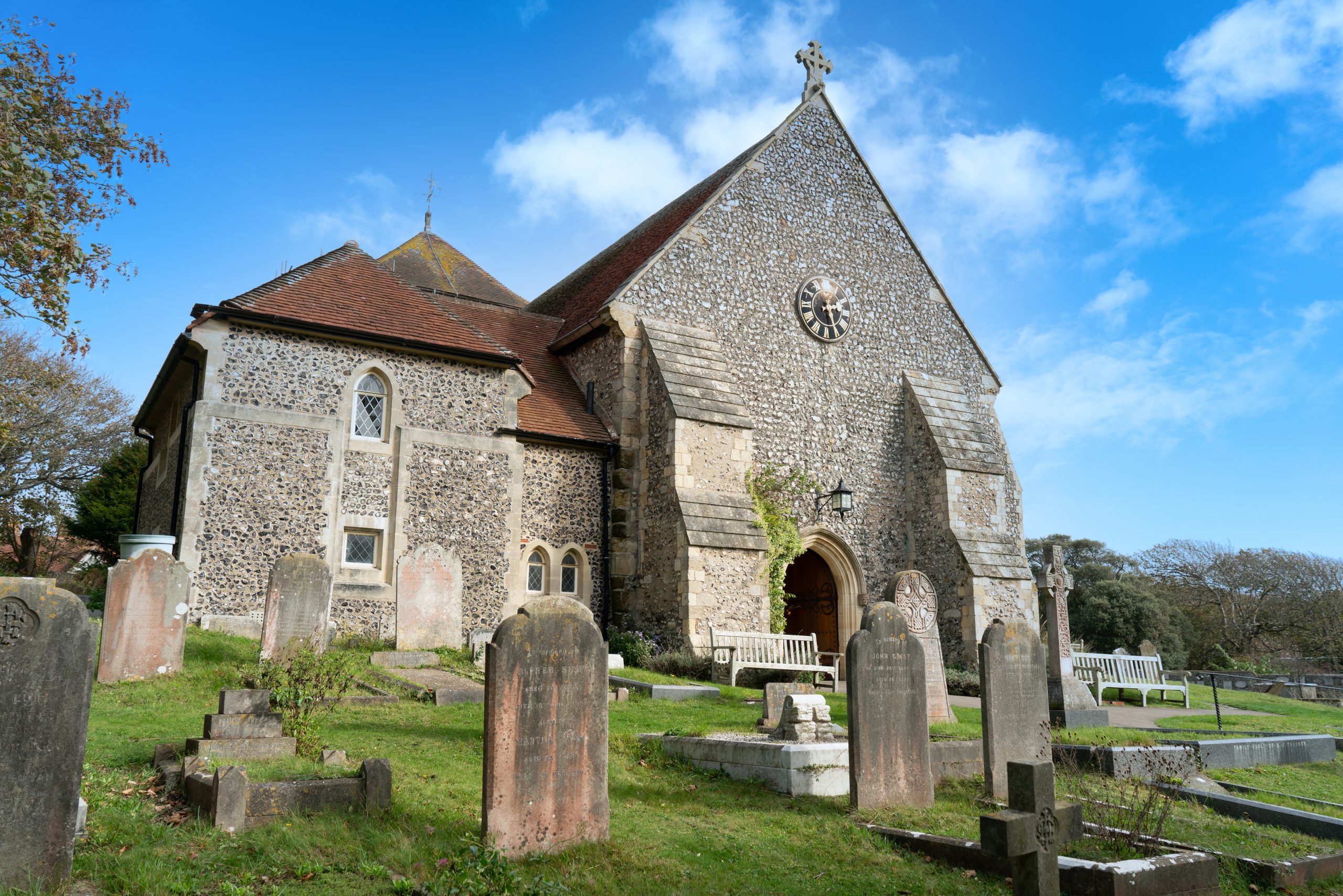 History
Ditchling has a rich historical past dating back to the Anglo-Saxon Period. It was first mentioned in text in 765AD so it offers a unique insight to over 1000 years of Sussex heritage.
Over the centuries, Ditchling passed through many notable hands, with Ditchling Garden Manor being awarded to Anne of Cleaves as part of her divorce from King Henry VIII. The house – now known as 'Wings Place' remains one of the village's most iconic landmarks and is considered one of the best examples of a complete Tudor house in the country.
It was the 20th Century, however, which brought Arts & Crafts to Ditchling. The arrival of sculptor and letter cutter Eric Gill in 1907 attracted a wealth of artists and creatives who were inspired by the incredible landscape and natural materials within the area. There burgeoned a creative community who continue to produce artworks and crafts which can be seen in the Ditchling Museum and Gallery of Art & Craft.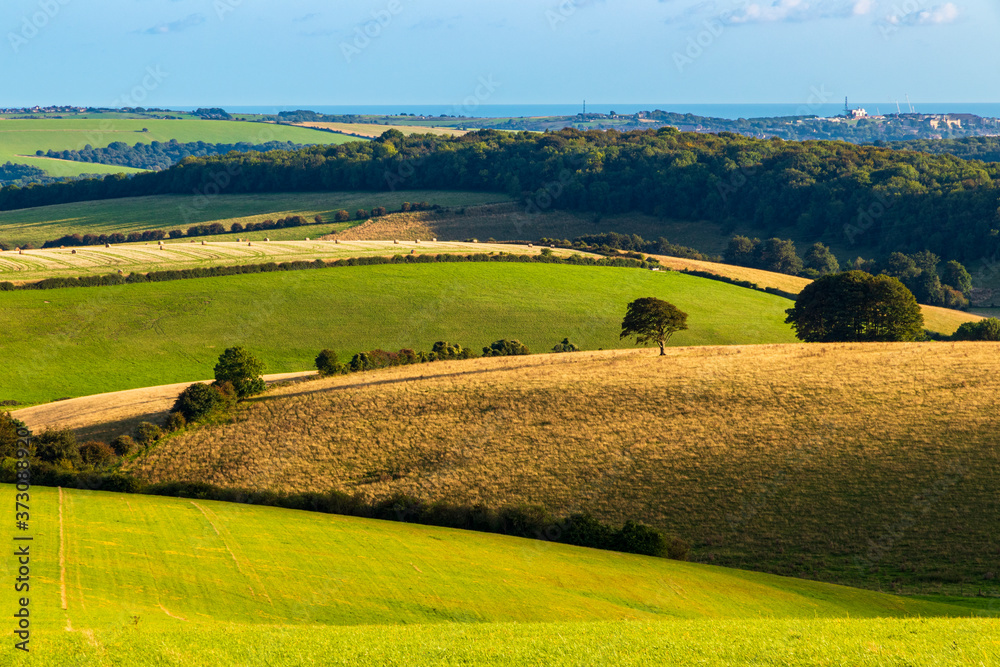 Food & Drink
Surrounded by Vineyards, farms and independent food producers, the eateries of Ditchling serve nothing but the finest, locally sourced produce. From Sunday Roasts to al la carte menus, or a sausage roll from the café – the cuisine of Ditchling is mouth-wateringly delicious. 
The Green Welly
The Green Welly sits in the heart of the village serving breakfasts, lunch and afternoon tea to happy cyclists, walkers and residents alike – also welcoming their four-legged friends. Everything in the café is home baked and can be served with a selection of individually roasted coffees, a variety of teas, or cold drinks. They are also a licensed premises serving wine, beers, cider and prosecco which can be enjoyed during the summer in their courtyard garden – bliss. 
The Nutmeg Tree
Step back in time to the 1940s when popping into The Nutmeg Tree. It's a colourful and quaint tearoom styled in the era, complete with uniformed waiters & waitresses and with the light sounds of period appropriate music. It is the perfect place to fuel up for a walk or bike ride, or for an indulgent, old-school lunch. Breakfasts are fantastic – from full fry-ups (with good veggie options) to hot buttered crumpets, and if you're after a picnic there are fresh pasties and sausage rolls to take away.
The Bull Hotel & Restaurant
If you're after something special, celebratory or indulgent – look no further than The Bull Restaurant. Showcasing the best of British, the Bull's menu highlights the finest produce of the season. Hearty, luxurious and quintessentially English, their dishes bring elegance and majesty to the table.
Choose from their famous grazing food, small plates – ideal for sharing, and their bigger plates for when you arrive with an appetite! Their Sunday Roasts are also legendary, with options for meat eaters, vegetarians and vegans – but definitely book to avoid disappointment. 
Ridgeview Vineyard and Wine Estate
Ridgeview has pioneered English sparkling wine and has been producing world class wines for over 20-years from their vineyard and winery at the base of the South Downs. Sip a selection of their wares in the tasting room with Downland views or take a tour of the vineyards. During the summer you can make a day of it by reserving a hamper and soaking up the Sussex sunshine in the Wine Garden.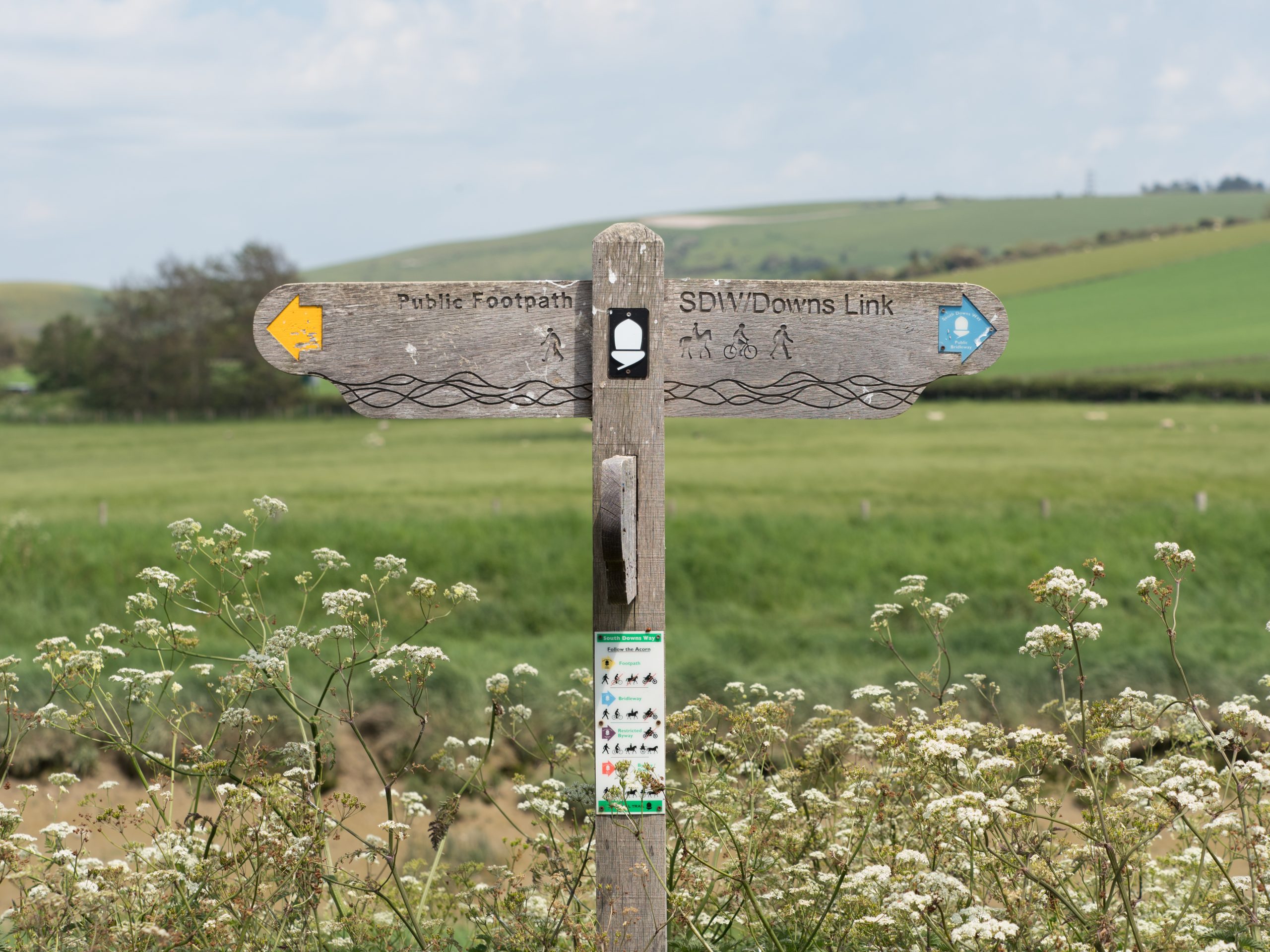 Walking & Cycling
From strolling around the village to walking the South Downs Way, Ditchling Village is the perfect base from which to start a rural adventure. There are several mapped footpaths leading through the patchwork fields at the base of the Downs, or leading up to the ridge where the panoramic views over the county are breath-taking. The ridge links Devil's Dyke with the Jack & Jill windmills and Ditchling Beacon where there is often an ice cream van waiting for refreshments, or there are some fantastic pubs in nearby villages of Plumpton and East Chiltington, both of which are accessible on foot. 
For cyclists, Ditchling Beacon is one of the great cycling challenges in the south-east, and every weekend the village sees dozens of cyclists gliding through the streets. Bikes can be hired at Hassocks Community Cycle Hire, for an afternoon, day or longer, and they offer guided rides as well as route suggestions and advice.
Within easy walking distance of the village, Stonywish Nature reserve offers 50-acres of natural parkland, home to a wide variety of wildlife including several species of birds, foxes, deer and owls. Ditchling Common is just a mile or two further but has free parking and 188-acres of beautiful grassland, woodlands and fishing ponds where you can spend the day exploring, climbing trees and picnicking during the warmer seasons.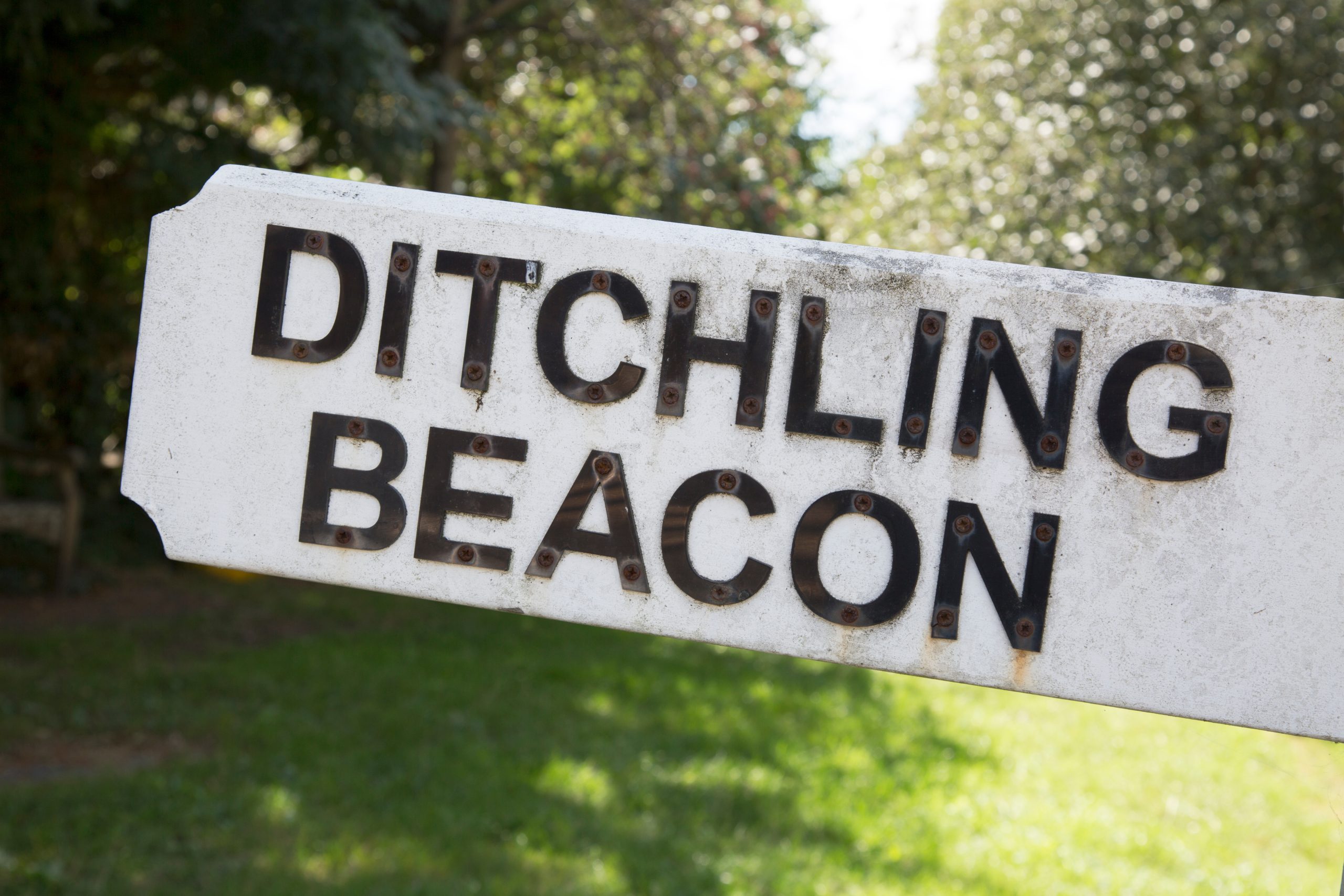 Art & Culture
Many artists and craftspeople came to live and work in Ditchling from the beginning of the 20th Century onwards established this village as one of the most important places for the visual arts and crafts in Britain.
Visit the nationally renowned Ditchling Museum of Art & Craft which is host to a lively programme of events and exhibitions held throughout the year. Likewise, The Turner Dumbrell workshops are home to many resident artists and craftspeople who open their doors during the Artists' Open House Trail during the May Brighton Festival. For beautiful bespoke jewellery, look no further than Pruden & Smith Goldsmiths which also provide tours of their workshop and an insight into the Pruden family history within the village. 
Biannually, a fair has been held in the village for the last since 1312, bringing the whole village together – both residents and visitors alike, to celebrate the rich traditions and keep the stories of Ditchling alive. During autumn, don't miss the annual apple fair where residents and businesses celebrate the all things appley! From freshly pressed apple juice to cider and smoothies – there is something to drink for everyone, plus 'welly wanging' and dancing the night away to live music in the orchard. 
Holiday Homes to Rent in Ditchling
Whether you're a seasoned hiker or cyclist, or looking for a romantic rural getaway for two, Ditchling is full of places to enjoy, from history, to dining, to walks and shopping. Ditchling really is the quintessential Sussex village with a wonderfully welcoming community. Give Simple Getaway a call and find out which Ditchling Holiday Home will suit you and your family.
Already ready to book your holiday rental? Book direct with Simple Getaway and save the unnecessary fees on Airbnb and VRBO, we offer the cheapest rate every time, guaranteed!
Holiday Home Management Ditchling
Do you have a holiday home or serviced accommodation in Sussex but don't have the time to manage your bookings and maintenance? At Simple Getaway we excel in Property Management, managing some of the best performing properties in Sussex!
Each of our holiday rentals goes through a projection review to determine exactly what your property should rent for based upon real time data on your competition. By using this process, we can ensure that your property starts producing rental income from the start and performs at the top of the market year after year.
We also ensure your holiday home is showcased to its finest using professional property photographers, property copywriters and cutting-edge technology to give your property the star-treatment it deserves.
Not only that, but our Holiday Let Management Company comes well recommended with an excellent track record on online listing sites. Our consistent 5* reviews are a result of the beautiful homes that we manage and our friendly, professional and dedicated property management team that look after them.
Are you a property owner looking for a fresh and 'simple' approach to property management, and want to benefit from our expertise? Give Simple Getaway a call today and find out what we can do for you.