Arundel Property Management Services
We manage several of the best-performing properties in Arundel and know what it takes to get your property to its peak performance. Our full range of property management services are tailored specifically to property lets in Arundel; from cleaning and maintenance to photography and marketing. We take on your Arundel holiday property and all the daily property management so that you, the property owner, can rest assured you are in safe hands.
Why list your property with us?
Friendly, expert Team – available all year round
Upgraded security for all new properties
Free professional property photography
We use the latest marketing and technology to promote your property
Simple Guide To Arundel
As you drive near Arundel it is hard to ignore its enormous beauty. Two structures catch your eye as they gaze at one another on the hillside. Arundel Castle and Arundel Cathedral are two of the most monumental buildings in Sussex and they stand just a few hundred metres from one another on the hillside, overlooking the charming village of Arundel just below. From local events to outstanding heritage to discover, our Arundel Simple Guide has all the information you need to enjoy your stay in this beautiful charming village. 
Read our Simple Guide to Arundel
Holiday homes to rent in Arundel
It is easy to see how Arundel is such a popular place to visit so why not start exploring? Give Simple Getaway a call today and discover the best place for you and your family and friends to stay and experience one of the most beautiful villages in Sussex. Our available properties are listed below: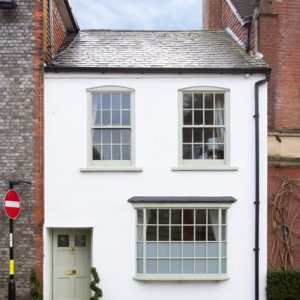 The Bakery
An absolutely beautiful townhome located in Arundel town centre just a stones throw from the historic Arundel Castle and a 30 second walk to the high street with all the shops, restaurants and bars that Arundel has to offer.
2 Bedrooms |
2.5 Bathrooms |
Sleeps 6