We are asked many questions by our property owners before listing their property with us. As expected, many questions revolve around the financial aspect and, 'what do Airbnb managers charge?'. It is an important question and may be the pivoting point between whether or not to choose a property management company for your holiday home. At Simple Getaway, we will be honest about the cost of our services, but we want our owners to understand the benefits of using a holiday let management company, and why we charge what we do.
Holiday Let Management Costs
Hiring a holiday let management company can reduce the time and cost of running the property. From promoting the home, providing customer service for the guests, to cleaning and maintaining the holiday home throughout the year.
We endeavour to make owners and guests happy with their holiday let property but in order to do so, there are lots of things to handle along the way. Below are just some of the things that property management companies do, and why you benefit from hiring one to manage your holiday home.
Handling Guest Enquiries
Guests are extremely important, and without them, you do not reap the financial benefits of listing a holiday let for rent. So, it is important to engage them and then keep them happy during the booking process and beyond.
It is vital for a property manager to respond to guest enquiries as quickly as possible. Often, a guest will target multiple properties they are interested in and if you are the first to respond it is highly likely that they will end up booking your home. We aim to respond to all enquiries immediately and on average, our statistics show that we respond within an hour – pretty good considering some of these come in the middle of the night!
A property management company is dedicated to responding as quickly as possible but without one you may not be able to respond quite so fast. You are probably busy, in a business meeting, doing the school run, enjoying time in a remote holiday destination. All of these things would impact your ability to respond in a timely manner and you run the risk of losing that consumer engagement.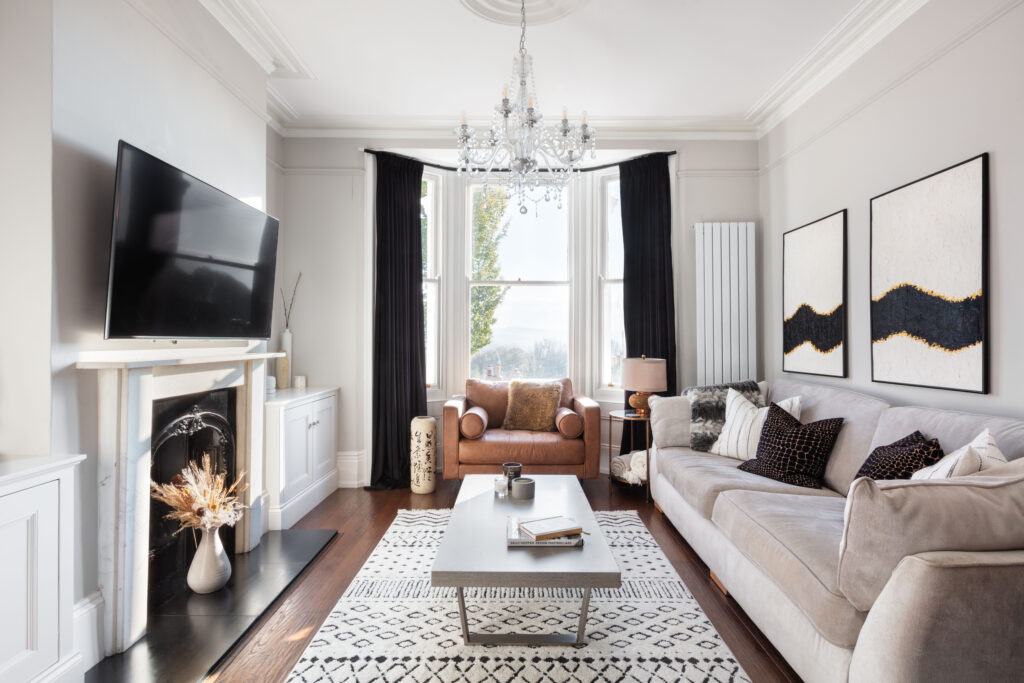 Holiday Let Cleaning Management
A good property management company usually has a standardised cleaning schedule for each of their homes, and typically would have more than one cleaning company or staff. If you manage your home yourself, you may clean it yourself, or you may have a cleaner. But what about those instances where the cleaner doesn't show up, or is unwell?
If this happens with us, we can typically rely on one of our other teams to jump in last minute and help out making sure that a guest turns up to a clean house every time. If you hire a property management company, you can rest assured that each time a guest checks out, your home is being cleaned to a professional standard.
Holiday Let Maintenance
It is inevitable that things will break from time to time and most of the time your guests will understand that. However, it is important that any issue is attended to timely, particularly if there are guests in your home and it is impacting their stay.
As a property management company, we have our own maintenance teams, dedicated to ensuring that your property and all its parts, work as they are meant to. For smaller maintenance items, we are quickly able to have our team on site to assist and will even carry out routine maintenance checks to locate problems ahead of time. Preventative maintenance is key, and we aim to keep potential problems at bay for each of our homes.
For more specific work, we have good relationships with a number of professional contractors and can usually get issues attended to quicker than you would as a new customer. These relationships can be crucial particularly when dealing with fundamental issues such as a broken boiler, which must be dealt with very quickly!

Useful Data Insights
We use software that enables us to understand the pricing in the area at any given moment in time. That means we get the most competitive pricing for your property and make sure that you maximise bookings and returns on your holiday let. As well as this, we use a software system that updates these prices across all travel agency platforms every single day ensuring that you are continually optimised at all times.

Oversight
Unlike large national companies, we are local and make sure that we keep an eye on your property throughout the year. From regular check-ins, routine maintenance, high-standard cleaning and top-class technology, we make sure that your property is being looked after. When you list your property with us, you can rest assured that we will make sure your home is kept clean, maintained and booked!
There are many reasons why choosing a property management company can be beneficial for your holiday let. If you have a holiday let and are considering using a property manager, contact us today and we can walk you through the process.