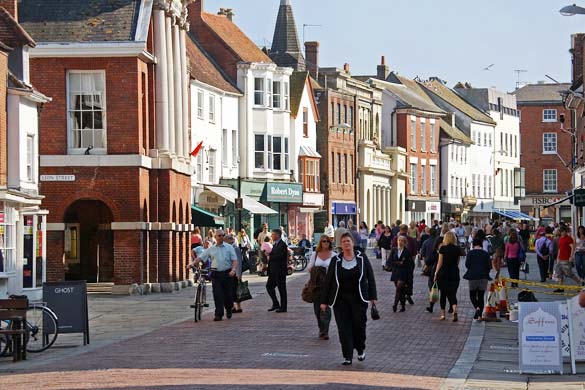 Often mentioned as one of the sunniest cities in the UK, the city of Chichester is full of history and charm and a place definitely worth exploring on a visit to Sussex. Whatever your interests, Chichester is full of places to enjoy, from history, to dining, to walks, to water, this Sussex location it all. Here are our recommendations of what to see, things to do and foodie spots not to miss!
Roman City
Originally known as Noviomagus Reginorum, the City of Chichester dates back as far as Roman times, over 1900 years ago. Much of its Roman heritage can be seen on a visit to Chichester.

Chichester City Walls
Most notable are the city walls, originally built by the Romans as a defense wall for protection, with four gates to control trade and access into the city. Incredibly, the vast majority of the city walls has remained through the years and around 80% of the 1.5 mile structure is still visible today. At seven metres high, the wall is very substantial, consisting of stone, flint and chalk.
It is quite remarkable to comprehend how something of such stature could be built and have been maintained for over 1900 years since the Romans reigned the city of Noviomagus Reginorum, or what we have come to know as Chichester.
Fishbourne Roman Palace
For more Roman discoveries, the village of Fishbourne is just a short drive away from Chichester and is home to the Roman Palace and Gardens, an archaeological site filled with ancient Roman mosaics and artefacts.
The Roman city was built in a grid system with the four main streets forming a cross, now known as Chichester Market Cross. This cross was built in 1501 to provide shelter to those selling produce in the market streets.
Today, this cross marks the centre of the town, from which you can reach, North, East, South and West Streets, each of which are lined with boutique clothing shops, jewellery shops, antique stores, bars and restaurants.
Chichester Cathedral
A wander along West Street will lead you to the grand Cathedral of Chichester, founded in 681 by St Wilfrid with construction commencing in 1076. The Cathedral has gone through a number of fires during its lifetime, and many of the structures have been repaired and rebuilt as a result. In the 1400's, the cathedral spire and bell tower were erected, the latter of which is claimed to be the only surviving medieval bell tower to exist.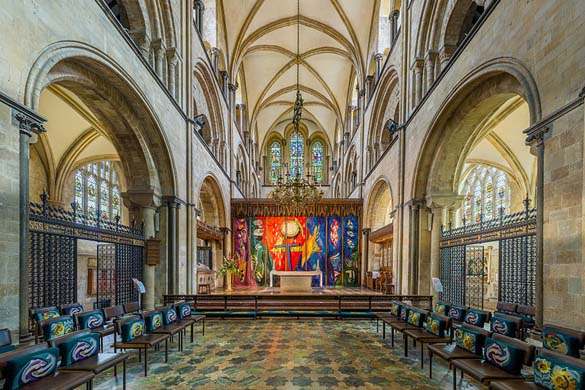 Chichester Shopping, Drinking & Dining
East, South and North Streets lead the way to Chichester high streets consisting of an array of boutique shops, antique jewellery stores, bars and restaurants to keep you busy during your visit to Chichester.
Chichester Canal & Marina
Further along, South Street will lead the way to the old city canal where you can take a boat tour to explore the countryside along the water, or even take a self-guided tour and rent a rowboat for you and your family (and even your well-behaved dog!).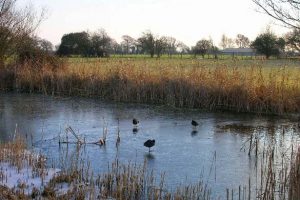 Nautical visitors may want to take a trip down to Chichester Marina, just 10 minutes drive from Chichester city centre. Enjoy some lunch at the marina cafe and watch the boats arrive and depart from the city or take a boat tour from the harbour and explore the coastline by sea.
South Downs National Park
If you prefer to explore the countryside on foot, you are in luck! Chichester is right by the South Downs and has plenty of countryside walks to offer. Just North of Chichester you'll reach the walk surrounding Goodwood, with many walks North, East or West in amongst the picturesque South Downs.
Fancy a sit down? Along with great food and drinks within the City walls, further afield in Chichester you will find a number of country pubs serving some excellent local produce all in their own beautiful settings. Our top two favourites, The Gribble Inn and The Fox Goes Free are just 8 and 13 minutes drive away respectively, or close to many walking routes.
Need a place to stay in Chichester?
Do you need property management services for your Chichester holiday let? Or do you need to find a place to stay nearby to explore? We can help with both!
For accommodation options, we have holiday lets in both Chichester and Arundel. Book directly with Simple Getaway and save unnecessary fees on Airbnb and VRBO, we offer the cheapest rate every time, guaranteed! Give us a call and find out which suits you best!