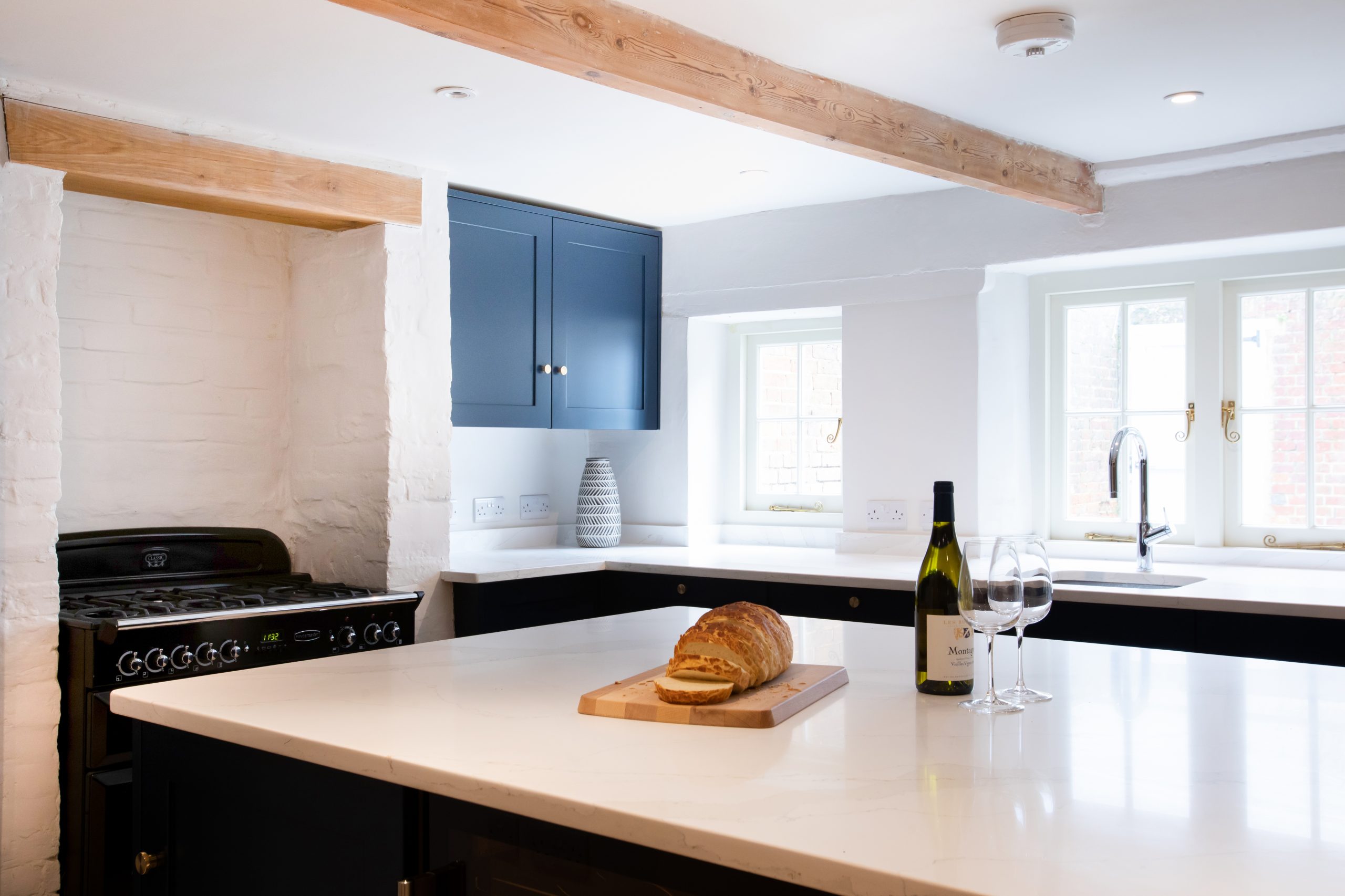 Managing a holiday let can be a very time consuming process. Sometimes people buy a holiday let and immediately put the management in the hands of a holiday letting company. Other times, people manage their own holiday let and then switch to holiday letting company to take on the work after experiencing the strain of the work involved.
Either way, when searching for a holiday letting company it is important to do your research and make sure you are asking the right questions. We've put together a list of the questions we get asked the most.
What Do Airbnb Property Managers Charge?
Well, that depends. There is a difference between a booking agent, and a full management service. At Simple Getaway, we are a full management service, meaning that when you list your home with us, we take care of everything else, from guest communication, to cleaning, to maintenance etc. Market rates vary between 12%-30% depending on the type of service, and more importantly, the type of holiday letting management. Be careful in signing on for too much or too little, you want to make sure you are getting the right level of service for the amount you are paying.
Where Do You Advertise My Holiday Home?
If the answer is Airbnb then that is great, however, there are various other websites where your property can be listed in order to gain maximum exposure; VRBO, Booking.com and Tripadvisor being the most well known, but smaller niche sites can be popular depending on the type and location of your property. At Simple Getaway, we were selected to appear on 'The Plum Guide', a network of some of the best holiday lets in the world. Only the top 3% of homes are selected and our holiday lets made the cut! Contact us and see if we can list you too!
Do You Advertise My Holiday Let on Your Website?
Whilst most companies can't compete with the big online travel agencies (Airbnb, Booking.com etc), that doesn't mean that having an online presence is pointless. In fact, when guests book directly, it saves both them and you money as additional fees charged on the big sites are avoided. Direct bookings usually come as a result of repeat guests and recommendations so making sure your holiday let management has a website is a good idea.
What Makes You the Best Holiday Letting Company?
A holiday letting company should know their unique selling point, and why you should choose them to manage your holiday let. At Simple Getaway, we have a few tricks up our sleeve – find out more about us by giving us a call.
How Much Does it Cost to Clean a Holiday Let?
Obviously this varies from house to house depending on size and bedroom count. It also depends upon the model that holiday letting company uses. We handle all our cleaning with various cleaning crews and take care of all of the linens to ensure they are clean and crisp for every arrival. Some cleaning companies may not handle the linens so you need to check. Some property managers may charge the guest for the cleaning whereas others may charge the homeowner, some may charge neither! Either way is fine, but it is something you should know before signing on with a holiday letting company.
Is Holiday Letting Profitable?
Are you renting the property out full time, what are your utility bills and maintenance costs, is your home well looked after? Only you will know if your holiday let will be profitable depending upon the bills you pay. However, the best holiday letting companies will be able to give you some advice about how much you are likely to receive in terms of rental income if you rent your home out. At Simple Getaway, we go beyond, and give you real data insights that can show you exactly what your holiday let rental potential could be. Contact us to find out more.
Does Airbnb Offer Property Management Services?
The short answer is no. Airbnb does not have their own property management service, they simply exist as a platform, whereby you can list your own property for rent, or someone else can list it on your behalf. Most property managers would hold a contract with you directly and would then list your property on Airbnb, and/or various other platforms.
What Should I Provide for My Holiday Let and How Do I Furnish My Holiday Rental?
The best property management companies will be able to give you plenty of guidance on what to provide, and how best to furnish your holiday let. We previously wrote a blog on the items you should provide – read the blog here for some ideas:
When it comes to furnishing your home, there are definitely some things to consider. The best first step is to consider the use of the property, who your potential guests are likely to be, young couples, business groups, families with young children, pets, elderly visitors. Each of these groups may be geared towards slightly different functionality so it is important to think about. What would you look for in renting a holiday let? Make sure you keep your interiors clean, whilst ensuring that they stand out in a listing. Our team at Simple Getaway is qualified in interior design. We would be happy to give some guidance to our holiday let homeowners and share our past projects portfolio.
Which is the Best Holiday Letting Company?
Simple Getaway! We manage homes in East and West Sussex and would be delighted to hear from you regarding your holiday let. Whatever service you are looking for, please give us a call or send us an email and we would be happy to answer any questions you may have.