West Wittering, situated in Chichester, West Sussex is the ideal location if you're looking for a relaxing yet scenic UK getaway. This village, although small, is home to one of Britain's most gorgeous sandy beaches and is rich in history.
History
West Wittering lies in Chichester Harbour and was designated an area of outstanding natural beauty in 1964 because of its scenic landscape and seascape. It is an early Saxon settlement and in 1086, at the time of the Domesday Survey, the land around West Wittering was held by Lord Roger Montgomery and by the church with a population of about 150. There's evidence that West Wittering was in use as a port in the 14th century with the boats loading at Snow Hill. Until the mid-20th century the West Wittering area remained a rural backwater despite proposals for a West Wittering Harbour Reclamation scheme in the 1930s, which weren't implemented. The village became a favoured retreat for the wealthy and a famous resident was Henry Royce, who moved to West Wittering in 1917 and remained there until his death in 1933. This is also where the ideas for the famous Rolls Royce were first discussed.
Beach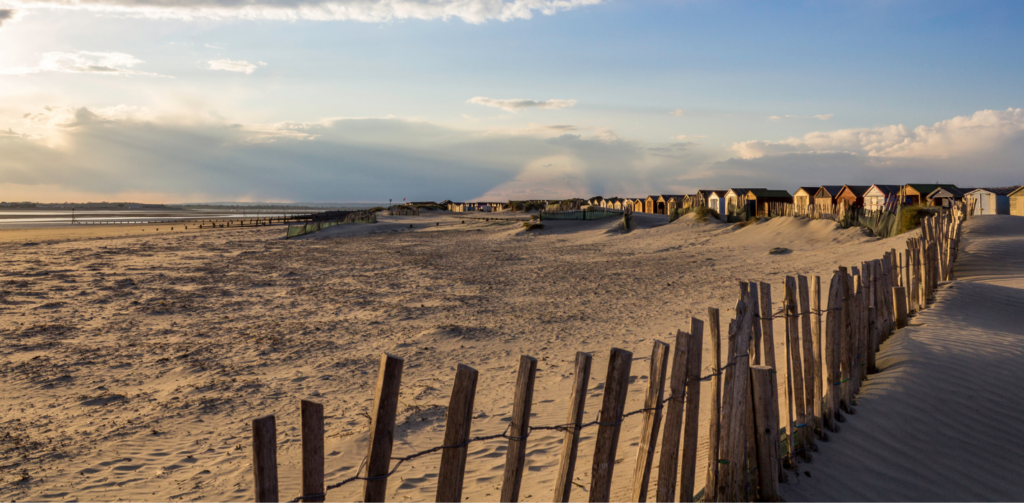 Offering one of the only sandy beaches in Sussex, West Wittering beach is worth the visit even if you aren't staying nearby. The West Wittering beach is a private one though and although you have to pay to park there for the day, you get the benefits of parking attendants, lifeguards and a truly well looked after seaside. There are also stalls and cafes on site so you don't need to worry about bringing food that will go off in the heat, all the refreshments you'd need are right at your fingertips. This beach is perfect for watersports, soaking up the sun and enjoying a BBQ with loved ones in a heatwave but is equally perfect for a crispy winter walk or a boxing day dip! Whatever floats your boat, West Wittering beach is sure to be the perfect Sussex seaside spot.
Things to do
Chichester Cathedral
Just 3 miles away from West Wittering and drenched in history this cathedral is well worth the visit. It's been the heart of Chichester community for over 900 years and is also a shrine to St. Richard of Chichester. If you are into your historical buildings then this cathedral is definitely one you won't want to miss, especially as it hosts both modern, contemporary art as well as infamous medieval stone carvings. If you're looking for more than just to witness a cathedral rich in history, but want to actually get involved in the events held there, you can expect a variety of exhibitions and concerts.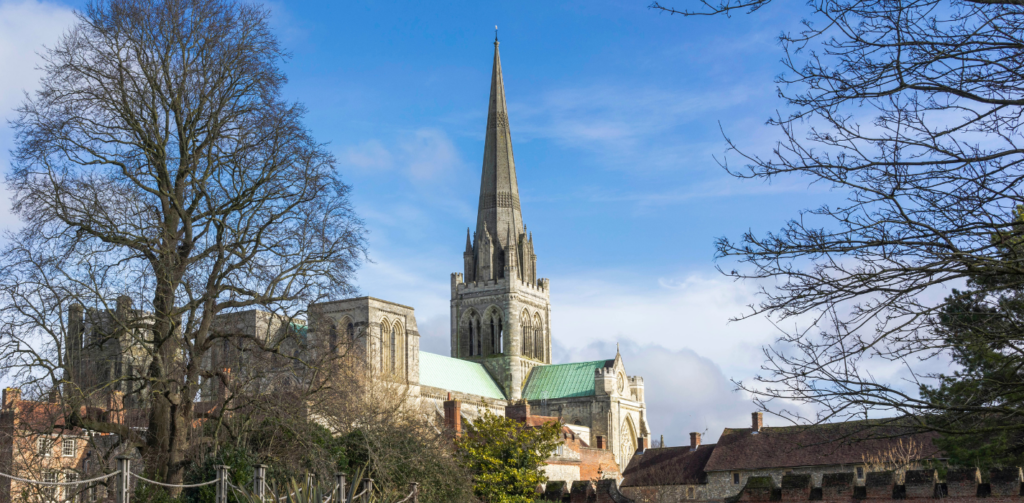 Staunton farm
Located just 5 miles away from West Wittering, this farm is a great place to go if you are on a getaway with children. You can feed the farm animals and there are also places for your children to let off some steam in the play barn, climbing walls and soft play to name just a few child-friendly areas!
If you are on a child-free, adult only break, Staunton Farm is still a great place to relax in the beautiful landscaped gardens, the sensory gardens or to take a browse in the farm shop. Day tickets are under £10 and there is on-site parking making for a low-cost and hassle free day out.
Chichester Harbour water tours
Located in East Wittering, just next door to West Wittering, you can tour the Chichester Harbour on board the Wingate (originally a rescue vessel) from April to October. This cruise is ideal for families and ideal for those who are into their bird watching as you'll be sure to spot an array of sea birds so bring your binoculars! You'll also be sure to see some of the 12,000 magnificent boats the Harbour is home to. Tickets are also under £10 so another great budget-friendly option.
Places to dine
The Lamb Inn
Located just 1 mile from the beach, this cosy little pub is the perfect pub to warm up from a chilly day at the seaside or to cool down with a cold pint in the Beer garden after a long day in the sun. Offering classic pub food favourites such as Fish & Chips, wood fired Pizzas and local fresh Seafood, this pub really has something for everyone. It also is dog-friendly and has on-site free parking.
Rosarios Mediterranean Tapas and Wine bar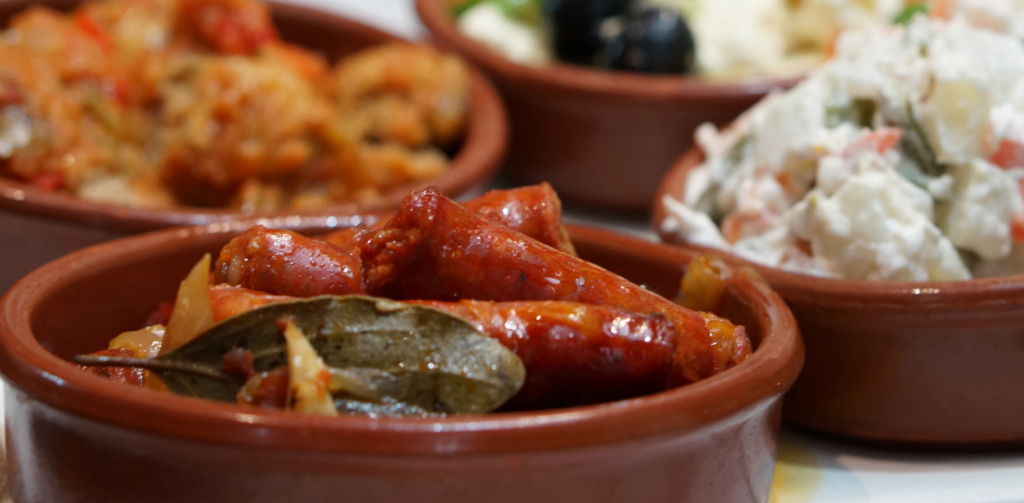 Offering a delicious tapas menu, Pizzas and Pasta options. Their Tapas will leave you with a full belly though as the portion sizes are super generous and all priced very reasonably too. They also offer a variety of Vegan and Vegetarian options so everyone can enjoy their menu. Rosarios also receive rave reviews about their great customer service so if you are looking for great Mediterranean cuisine with great service, this is the place for you.
Drifters
Located in East Wittering, this bar and restaurant is rustic, relaxed and modern. Close to the beach and with a large wooden decking outdoor area, this is the perfect place to socialise with friends, grabbing dinner or drinks after a day of watersports at the beach. They have a wide range of quirky cocktails, small plates and lots of seafood mains.
Where to stay
Looking for accommodation and places to stay in West Wittering? Book direct with Simple Getaway and save unnecessary fees on Airbnb and VRBO, we offer the cheapest rate every time, guaranteed! Give us a call today!