Taking the coast road east of Brighton Pier and City Centre, you will find yourself amongst the diverse and stylish mix of boutique shops, cafes, restaurants and bars of Kemptown and Kemp Town Village.
Kemptown is renowned for its creative, colourful and friendly community spirit. It has a central road lined with every type of eatery you can imagine; serving exquisite food from around the globe, to suit all tastes and budgets. There are bars and traditional pubs – all vying for the best Sunday Roast, and during summer you may well come across a street party or carnival to enjoy.
Independent and artisan shops are a plenty in Kemptown, yet Brighton's city centre is also just a 5-10-minute stroll along the promenade. Here you will find Brighton Pier, night clubs, theatres, and the cultural North Laine Shopping District. If you don't fancy the walk there are several busses which take you into the city, or along the coast and beyond to the rolling hills of The South Downs National Park.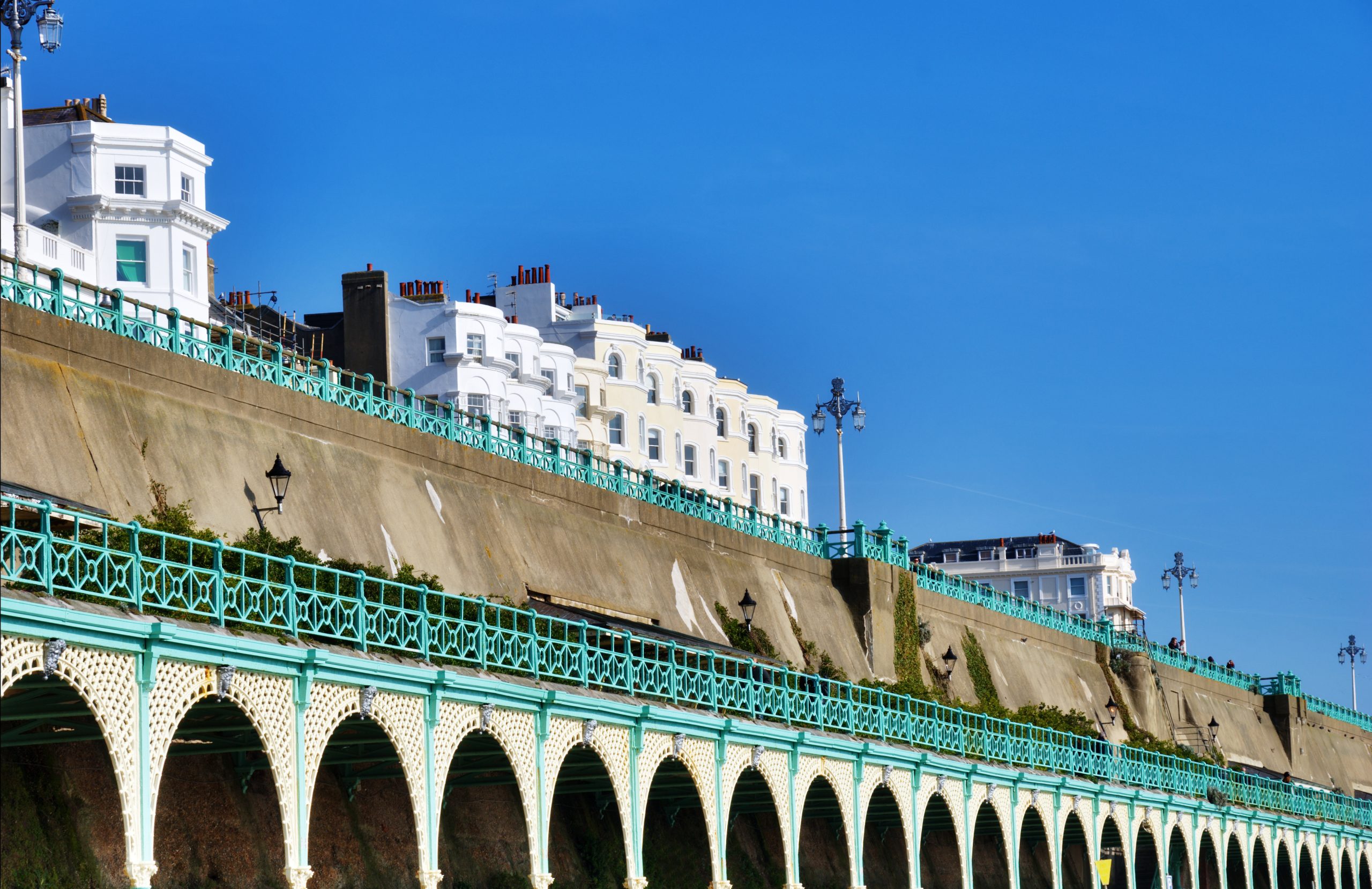 History
During the early 19th Century, Brighton was transformed from a quiet fishing village into the fashionable, stylish and vibrant city we see here today. Construction the east of Brighton Town began during the early 1820s when the uniquely beautiful squares and terraces rose up along the seafront with their stuccoed facades and manicured garden enclosures. The area was eponymously named after the development's brainchild: Thomas Read Kemp, who hoped to create a new 'mini-town' to echo the distinguished Nash townhouses and squares in London. He sought the expertise of esteemed 19th Century architects Busby & Wilds to begin the design and construction of these elegant homes and gardens which have come to characterise Kemptown Seafront. 
The arrival of the London to Brighton trainline in 1846 saw the mass influx of holiday makers and residents to the city, instigating a huge building boom which closed the gap between Brighton and the new 'Kemp Town'. This expansion included holiday lodgings, residential homes and leisure attractions which put Brighton firmly on the map as the most exciting holiday resort in the country.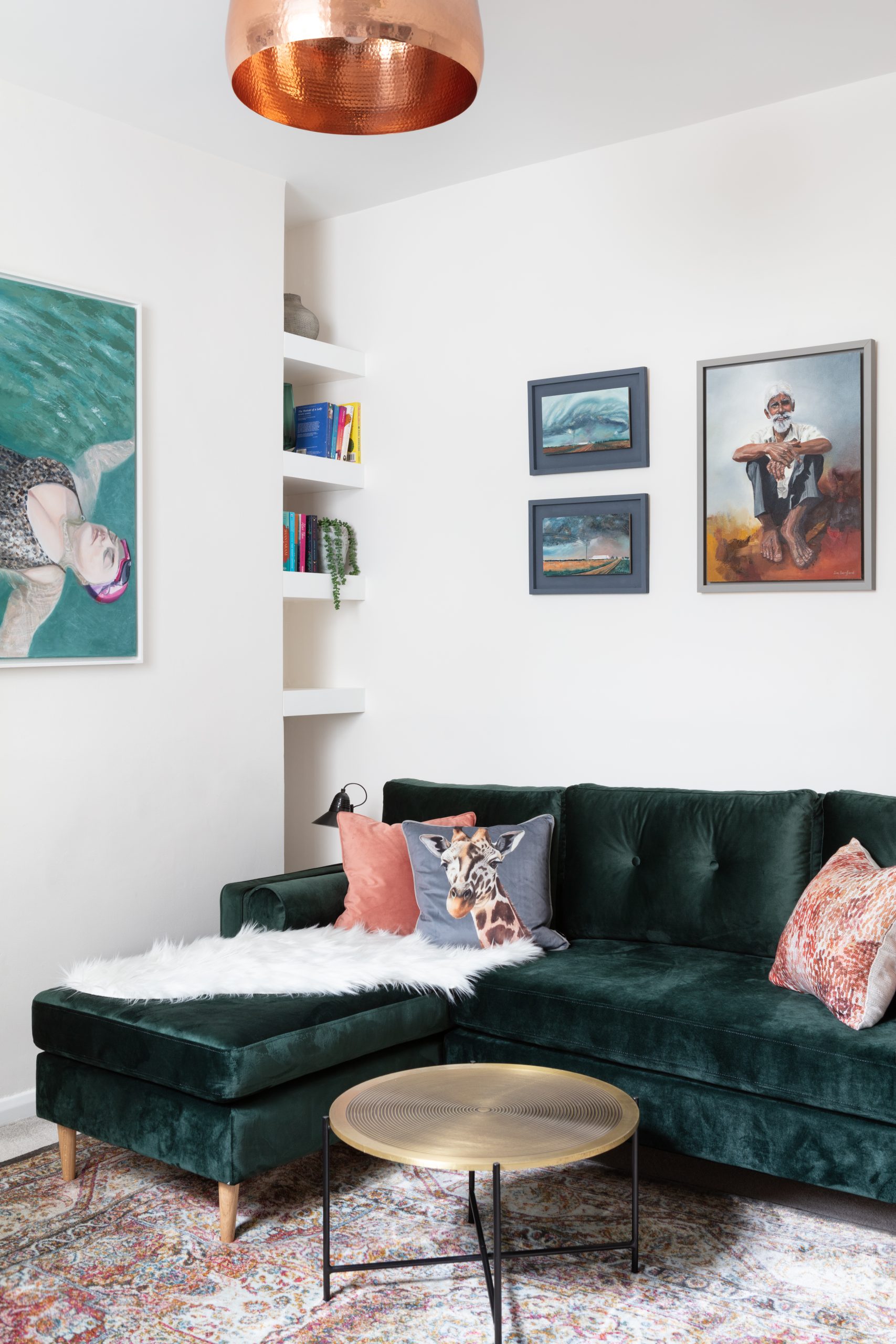 Food & Drink
Eat, drink and be merry in this foodie haven where you can find anything from loaded fries and Brighton Rock, to award winning a la carte dining and everything in between. 
Amarillo @ Drakes 
Amarillo at Drakes is the coming together of one of Brighton's finest boutique hotels and the star-studded career of Chef Ian Swainson. This is a gastronomic delight that brings a foodie spotlight to Kemptown. Amarillo serves a tasting menu, with meat and vegetarian options. Swainson's love of Spanish food means you'll find a mix of influences in his ingredient-led, flavoursome creations. This is fine dining by the sea at its best. 
The Bronze
Behind the crushed velvet curtains hides a beautifully cozy hideaway full of whiskey and wonderment. The Bronze pride themselves on their ever-growing world whiskey and cocktail lists, whilst also boasting 14 taps of the best craft beer from around the world. The resident kitchen at The Bronze, Slow and Low Smokehouse, is well placed among the creative, playful and progressive nature of the venue. Guests can expect an exceptional culinary experience. Here the dishes champion the rich and smokey flavours of American barbeque and further elevate them with the best ingredients Sussex has to offer. The result is magnetic aromas and seriously delicious cuisine. 
Lucky Khao
Lucky Khao Thai BBQ use only seasonal local Sussex farm produce, local organic meat and quality Asian ingredients to prepare north-eastern and regional Thai food. Food here is big on barbecued meats over a charcoal fire with spicy sharing curries and zingy fresh salads. Their signature dish may well now be the barbecue corn spare ribs – often imitated, never matched. The great thing about the small sharing plates here, is you get to try a lot of amazing, unforgettable flavours. Also renowned for their cocktails, music, and their neon-nightlife decor – Lucky Khao sits perfectly with the Kemptown vibe. 
The Thomas Kemp
If you're feeling the effects of Saturday night on Sunday morning, there is no better place to relax and unwind with the Sunday papers and a hearty lunch than the Thomas Kemp Pub on St Georges Road. Their roasts are legendary, while their menu caters for vegetarians, vegans, carnivores and flexitarians alike, and their children's portions are generous too! Sit on their comfortable furnishings by the open fire or outside in the courtyard garden depending on the time of year – but I would definitely book for a table if you're more than a party of two! 
Marmalade
A treasure trove of delights awaits in the Marmalade takeaway kiosk on Edward Street. Homemade cakes and bakes, fresh salad boxes and quiches of the day fill their counter with colour and scents to tantalise the taste buds. Wash them down with a sweet chai latte, a freshly ground coffee or a bottle of pink, locally made lemonade – and while you can sit outside to eat, you may prefer to take your lunch to the nearby gardens of Sussex Square or down onto the beach where you can eat alfresco along the prom.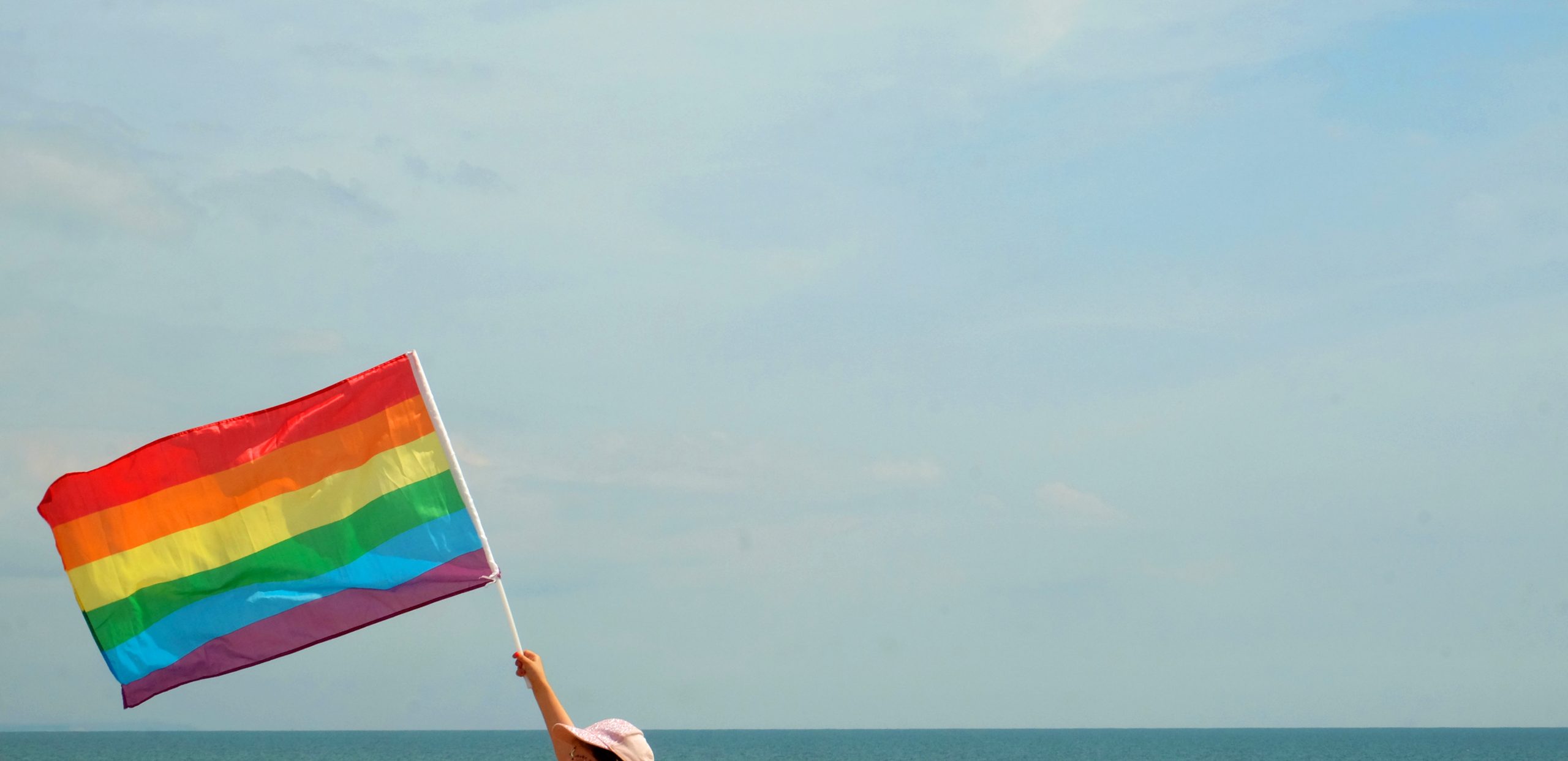 Festival & Culture
Kemptown has become synonymous with festival time as it is host to the original and most popular Pride Festival in the country. 
Brighton Pride
Brighton Pride Carnival Parade is one of the biggest and brightest events in Brighton & Hove's calendar, with over 300,000 people thronging the city's streets to participate in and watch the parade with its all-singing, all-dancing carnival of colour as it wends its way from Hove Lawns to Preston Park for the 'We Are Fabuloso' party. 
The Pride Village Party in Kemptown continues the weekend with entertainment zones within bars and cafes, live performances & cabaret, DJs, drag artists, singers, performers and musicians, all coming together for an unforgettable weekend of fundraising celebrations. THIS IS A VERY BUSY WEEKEND – so if you're after the quiet life, avoid August 4th-8th and book well in advance if you want to join in the festivities!! 
Art Scene
Since 1987, Brighton has hosted its own 'Brighton Festival' to celebrate its many artists, performers, poets, designers, dancers and creatives who have made the city their home for decades. 
Kemptown has its own trail on the Artists' Open House map, where artists open their homes as galleries to be explored by the public each weekend in May. There are treasures to behold from jewellery to greetings cards, original paintings and prints to sculptures – with art and crafts to suit all styles and budgets. Their homes are often as wonderful to explore as the art itself, and it's always a pleasure to take a unique and bespoke souvenir or gift home with you. 
Exploring
From Kemptown Seafront you can potter through the 'Village' where you'll find everything from delicatessens, organic butchers and bakeries, to antique emporiums and gift shops, so you have plenty to explore in your immediate environment.
For those who enjoy the outdoors, you can walk the undercliff pass to the east, passing Ovingdean Café (amazing cake and tea in a proper china mug to take onto the beach) towards Rottingdean, a picturesque village with plenty to explore of its own, where there is access to the rolling hills of the South Downs National Park. This is also a great route for cycling, where you can hire a SoBi Smartbike from many locations – there are several along the seafront, and a map of them can be found on their website. They are very low cost and a fun way of exploring the coast where we have an excellent cycle path system too!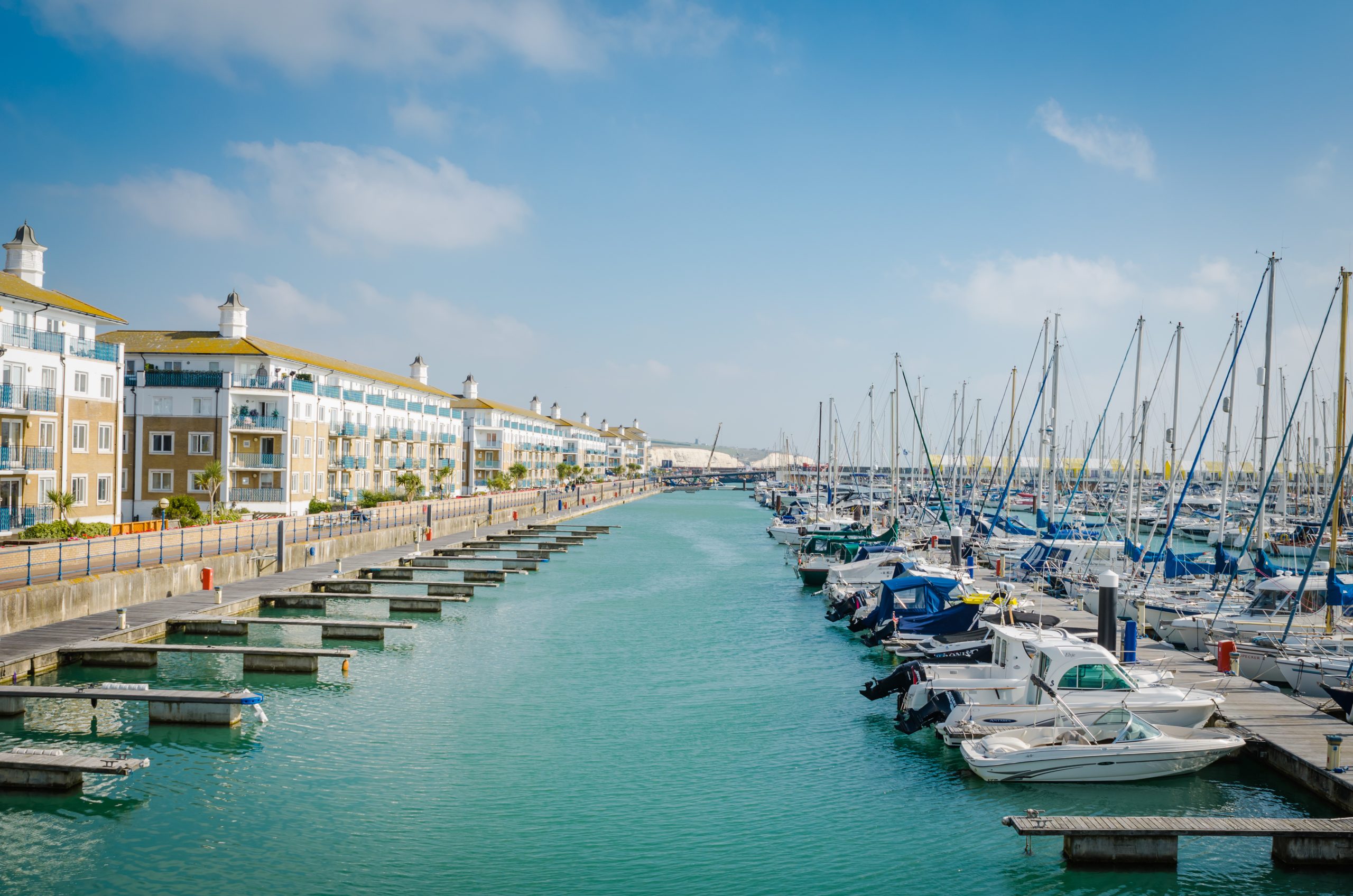 Brighton Marina
Just five minutes to the east of Kemp Town Village is Brighton's Marina. Taking a stroll along the boardwalk, you can look out over the boats as they come in and out of the harbour or while dining at one of the many family-friendly restaurants. Take the family bowling or to the cinema, or bungee jumping if you're brave enough. Enjoy a night out at the renowned Rendezvous Casino after a meal and cocktails on the balcony of Malmaison. For fishing and boating enthusiasts there are several boat trips every day, plus yachting, sailing and water sport lessons available (weather and season permitting). Get pampered and any one of the spas, hairdressers and beauty salons, and for shopping there are several boutiques within the inner harbour. There's almost too much to do here in one stay!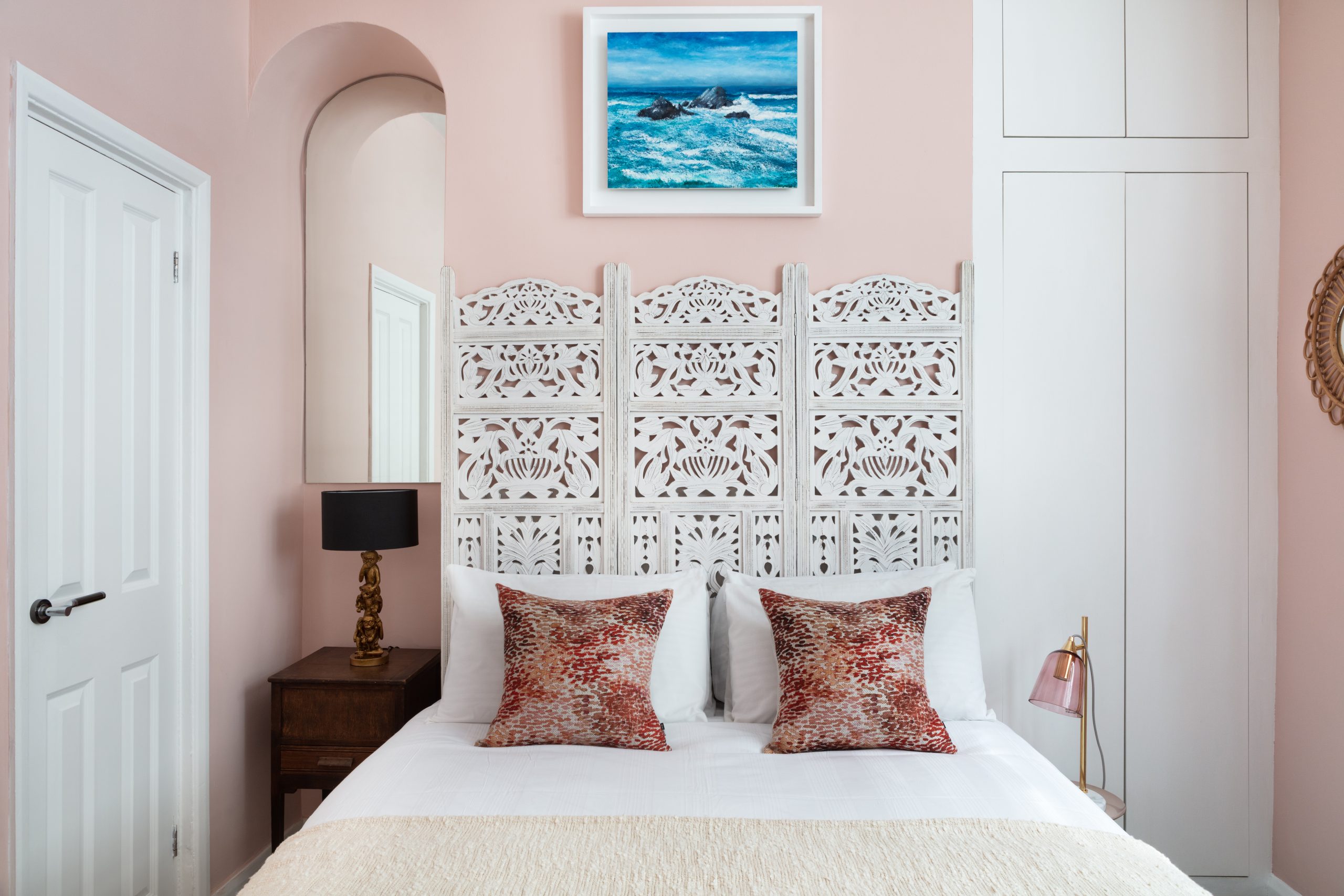 Kemptown Beach
Kemptown Beach is far quieter than Central Brighton, lining Madeira Drive which hosts weekend events – from car rallies to marathons. Grab some fish & chips from below the arches, take a seat on the pebbles (they are more comfortable than you think), and watch the world go by for a truly authentic Brighton experience!
Recent regeneration to the seafront includes several new restaurants and eateries opening, including Soho House's Little Beach House Brighton, all opening in spring 2022.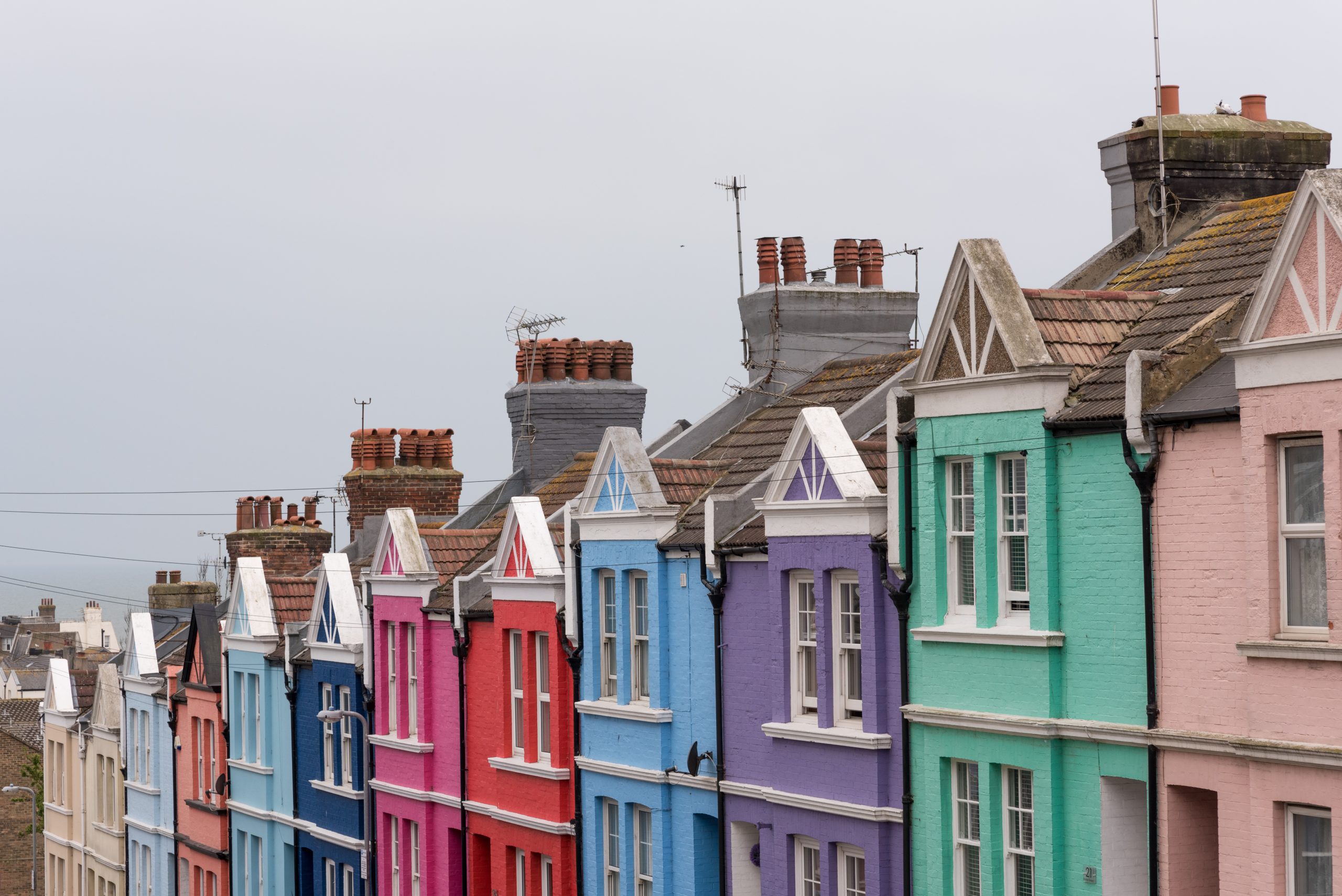 Volks Electric Railway
The Volks Electric Railway is the world's oldest working electric railway. It was built in 1883 but has been extended and modernised over the years. It now runs for one and a quarter miles along the top of the beach from the Aquarium Station near Brighton Pier to the Marina and back again. For holiday makers staying in Kemptown, it is the fun way to travel between your lodgings and the city, and there is a half way station where you'll find Yellow Wave Café and volleyball courts plus a large crazy golf course ideal for adults and kids.
It is a novelty train with open carriages, so it only operates from Easter to the first Sunday in November, but it offers a unique experience to all ages and is not to be missed when visiting the city. No need to book. Just turn up and ride.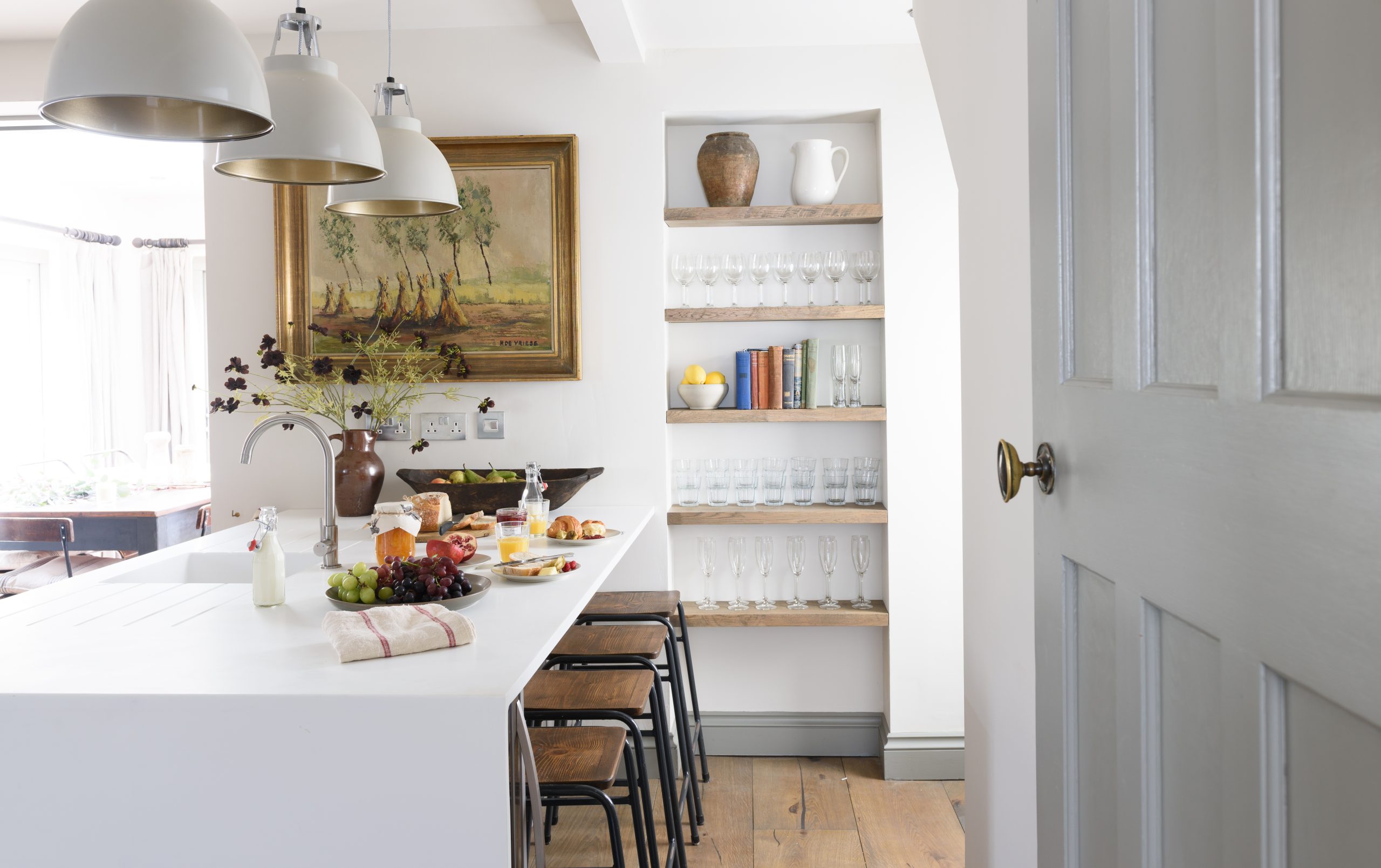 Holiday Homes to Rent in Kemptown
Whether you're here for a cheeky seaside weekend, a walking or cycling holiday or taking your family away for a summer break; Kemptown has something for every age and personality.
Give Simple Getaway a call and find out which Kemptown Holiday Home will suit you and your family.
Already ready to book your holiday rental? Book direct with Simple Getaway and save the unnecessary fees on Airbnb and VRBO, we offer the cheapest rate every time, guaranteed!
Discover More